In this article, we will examine price formation in a low liquidity pool ($ 1200).
Our pool WAX / TAO $ !
3 operations can be carried out in the pool:
-Add coins to the pool (add an equal value of 2 coins)
– Withdraw coins from the reserve (extract the same value of 2 coins)
-Exchange transaction (Give a coin and buy a coin)
As a result of these 3 transactions, the price relationship between the two currencies occurs. Pool sheet there !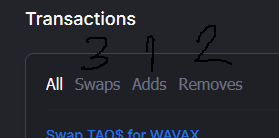 So how is the price calculated? Are you ready?
WAVAX Price = [ Toplam TAO$ Miktarı /  Toplam WAVAX Miktarı ]
TAO $ Price = [  Toplam WAVAX Miktarı / Toplam TAO$ Miktarı   ]
I did a little analysis with the skill of R Studio.
First of all, from the day the pool was inaugurated (11/04/2021)
To the pool 3 times aggregate liquidity
one times Liquidity was withdrawn from the pool.
97 times yes exchange The transaction has been completed.
I have consolidated all the transactions separately. Let us begin. First, let's examine the evolution of the total amount of WAVAX in the pool to date.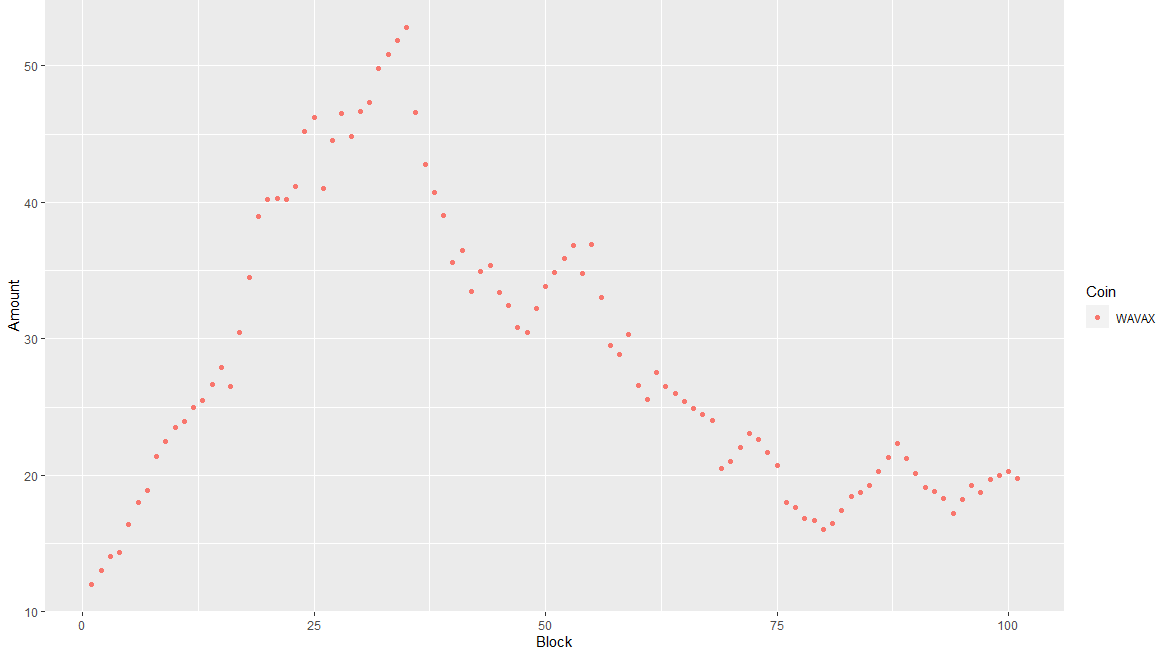 Source: Total amount of WAVAX in group WAVAX / TAO $
The adventure that started with 12 WAVAX has reached 19 WAVAX today. In the first days of the pool there was an intense buying of WAVAX (TAO $ was given and WAVAX was bought) and then the opposite was done.
Let's confirm. Here's the TAO $ group.
Source: Total amount of TAO $ in WAVAX / TAO $ Pool
Let's now look at the WAVAX price.
Source: WAVAX price in WAVAX / TAO $ Pool
Now pay your attention here. The logic is simple. The price of the currency that is withdrawn from the pool during the exchange transaction is increasing. In the early periods of the group, the price of TAO $ increases as TAO $ leaves the group and WAVAX enters.
While 1 WAVAX = 400 TAO $ in the first periods of the pool; On day 35 of the pool, 1 WAVAX = 21 TAO $.
This is the last view of the pool, click on !
WAVAX Price = [ Toplam TAO$ Miktarı /  Toplam WAVAX Miktarı ]
WAVAX Price = [ 3589 /  19.7 ]
WAVAX Price = $ 182 TAO
Dr. Engin YILMAZ